iBOS Battery Manager
Optimize your Battery Fleet Performance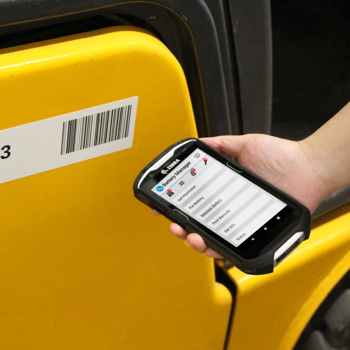 iBOS Battery Manager is a cloud based software dedicated to your battery fleet designed to maximize battery fleet performance by reducing the need to change batteries during working shifts. It ensures your battery warranty, and schedules and records all maintenance activity and stores this valuable information on iBOSworld.com forever.
Battery Manager is a tool that helps operations and equipment and facilities departments by boosting battery uptime, scheduling and recording all maintenance history, and making sure all batteries are equalized when they need to be.
Battery Manager keeps your lift trucks on the DC floor moving products and out of the battery room. The system quickly and easily creates a lean and efficient battery room where you can proactively monitor and maintain your fleet of batteries and guarantees your forklift operators are using the best batteries to get them through a full shift without having to do a costly battery change mid-shift.
MAKE INFORMED DECISIONS
Battery manager will identify high performance, strong runtime batteries from low weak performance, short runtime batteries, and give you the knowledge you need to proactively schedule service for problematic batteries and helps you know which batteries to scrap.
By eliminating the bad batteries from your fleet and servicing the batteries that need repair, we can guarantee that you will see increased battery run time and productivity by making sure your operators get the batteries with the best runtimes.
Users of batteries in large distribution centers need a way of managing their forklift battery fleet and we know we can provide you with the information and recommendations you need to run an efficient and productive fleet. All of these key metrics are recorded and stored online so you can make key decisions not only on site, but remotely too. Simply log on to iBOSWorld.com and the cradle to grave history of every battery is available at the touch of a button.
PREMIUM
 

REPORTING

All of the detailed and in-depth metrics that Battery Managers collects and uploads are available 24/7 and from anywhere in the world. Using the Battery Manager system and taking action on the data allows you to focus on maximizing productivity through increased battery runtime, improve your asset ROI and ensure that all warranties are met.

GETTING THE MOST OUT OF YOUR DATA
Battery Manager works with your iBOS system. It tracks and stores every event of your battery fleet and every interaction and the data associated with it is stored in iBOSWorld. Battery Manager provides accurate and comprehensive reports and provides you a view of all your battery and truck assets from the Asset List. Every asset is managed by Battery Manager and the software provides you with an accurate asset report with the asset ID, brand, model, serial number, and history life.
Together they provide a comprehensive overview of what assets you have on-site at any time. You can also quickly, easily, and remotely know all the top-level battery information (the watering and wash scheduling, average run time and how old the battery is etc.) from the Battery Status. It will give you a snapshot of every battery on site, and the history of every battery is also recorded.
The reporting includes the Real-Time Battery Locator so that you can know the exact location of every battery. You'll be able to see if it's on charge and give you the exact truck location if it is already on a truck. You no longer have to chase down the battery location to carry out a service.
UNDERSTANDING THE REPORTS
Our customized learning management platform is built in to our Touch Computer to enable your battery room attendants to do the right thing at all times. We also provide a online series of interactive educational tutorials, so onboarding new employees is low cost and efficient. Every employee in every battery room enterprise wide will have the same training.