Battery Management
Powering lean operations with industry-leading battery room data, management and monitoring.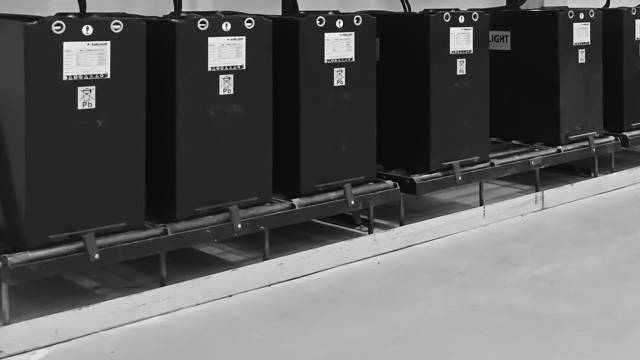 Over Your Head
Changing batteries on an electric forklift truck can be a confusing, time-consuming process that, when done incorrectly, leads to drastically shortened battery run times and battery life. The bigger the battery room, the more confusing it becomes and the more expensive the problems become. Almost all non-managed battery rooms have more batteries than they need, do not use their batteries correctly, and managers typically guess at the correct number of batteries to purchase. This all leads to wasted money, time, and effort.
Battery Management
Our battery management systems eliminate the guesswork and the worry involved with managing your battery room. This enables the most cost-effective utilisation of your pool of batteries and ensures proper battery rotation. They provide you with essential data and information that allows you to save money in your battery room and get more performance from your batteries. This allows for faster battery changes and extended battery life.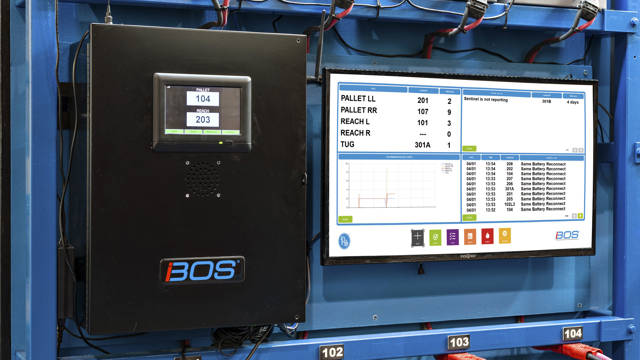 Crystal clear
No matter the size of your battery room, the process of managing and changing batteries is less confusing with our management systems. They bring greater battery room visibility, creating a cost-effective battery rotation process. This means that there are fewer battery changes and more accurate battery purchases so you can right-size your battery room. Not only do they allow you to get more performance from your batteries, but they can also indicate potential faults within your battery room, which when fixed, make battery management more efficient.
Battery Management Products
No matter what size of battery room you have, there's a management system that will suit you.