Latest News
Find out more about exciting new innovations, industry news and in-depth reports from the lead-acid battery experts.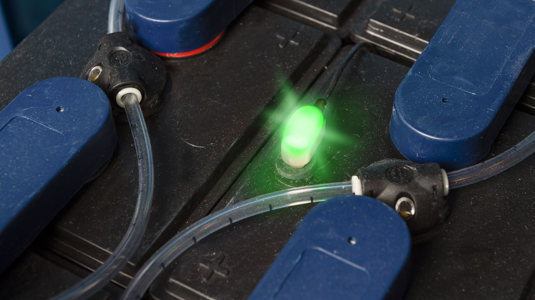 NOVEMBER 15 / Latest News
As our entry level electrolyte indicator, it's a quick and easy way to tell if a battery needs water. With a simple on-off indication and a fast, easy install the BasicBlinky is a perfect low-cost indicator.
NOVEMBER 11 / Latest News
Knowing when to fill lead-acid batteries with water can be a big issue. Philadelphia Scientific's Blinky range is vital in stopping unnecessary watering of batteries, as well as preventing battery dry out.
OCTOBER 25 / Latest News
If Philadelphia Scientific are the benchmark that other people should strive to achieve at the exhibition, then Modex 2020 is definitely going to be Powered by Possibilities. With that much buzz and excitement going on in the hall the sparks will definitely be flying.