Remote Shouter
External Auxillary Speaker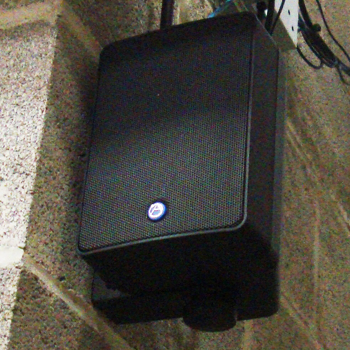 The Remote Shouter can be added to augment the built-in Shouter on the system Controller.   This is done for larger battery rooms to make sure that that the mispick alarm is heard. It signals a loud alarm every time a wrong battery is selected.   
The shouter alarm alerts the operator when the wrong battery has been selected.
This enables the system to ensure proper battery rotation.
An additional Shouter can be remotely mounted away from the Controller for larger battery rooms.
Power Source: Control Box
Dimensions: 7"H x 5"W x 7" D (17.78 cm H x 12.7 cm W x 17.78 cm D)
Weight:  4.8 lbs. (2.18 kg)
Power cord length: 50 Ft (15.24 m)