Cellular Modem
For Web Connectivity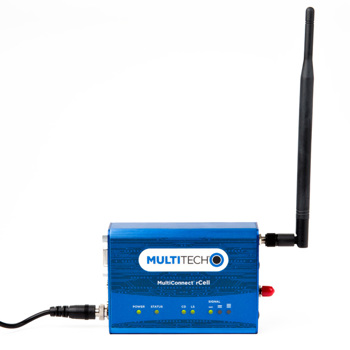 The cellular modem transmits data from the Controller to the iBOSWorld Web Service via the cell phone network rather than a LAN based Internet connection. 
Even though the cellular modem requires a signal to a cell tower, it can be a quick, hassle-free and reliable alternative to an Ethernet connection. An Internet connection is necessary to transmit data from the iBOS® controller to iBOSworld.com where you can find valuable information regarding activity in your battery changing area. An iBOSworld subscription is required. 
All the information needed on how to install the modem is available in our installation guide. 
Dimensions: 5"H x 3"W x 1.25" D (12.7 cm H x 7.62 cm W x 3.18 cm D)
Weight:  0.56 lbs. (0.25 kg)
Input Voltage: 100-240 VAC 50/60 Hz
Power Usage: 0.6 Amp (max)
Power cord length: 6 Ft to UPS (1.83 m to UPS)