Maximize your battery room's performance with the latest iBOS Battery Management System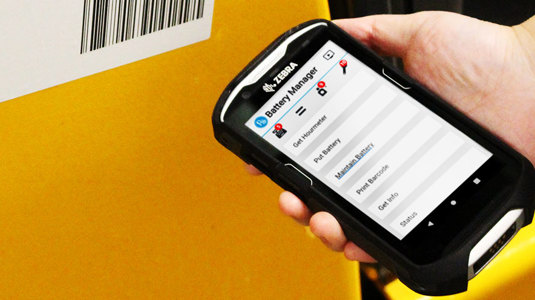 Maximize your battery room's performance with the latest iBOS Battery Management System
Philadelphia Scientific, the world's leading battery room data expert, is set to revolutionize battery room and fleet performance with the launch the latest evolution of its iBOS system, Battery Manager.
Visitors to this year's ProMat exhibition, which takes place March 20-23, at McCormick Place in Chicago, will be the first to witness the new module and Philadelphia Scientific is offering those attending the event the chance to get an up-close look at the new technology with a series of personalized demonstrations.
The iBOS Battery Manager module is designed to maximize battery fleet performance by minimizing or eliminating the need to change batteries during working shifts and proactively servicing the batteries that need repair. This helps protect warranties and records all maintenance activity.
"Battery Manager takes the guesswork out of managing a battery room, helping large fleet users save time and money," said Brian Crummy, Vice President Sales & Marketing, Philadelphia Scientific. "The system interprets data quickly and easily to create a lean and efficient battery room, helping to maximize battery runtime time and minimize fleet costly battery changes, thereby making fleet operations more productive."
"We think it's the best battery management product out there and we're looking forward to showing people the benefits of the system when we exhibit at ProMat 2023. We believe that optimizing battery performance, runtimes, and productivity through the use of data is the future of battery room management."
The system ensures forklift operators are always using the batteries that will get them the longest runtime and keep them on the DC floor and out of the battery room. Reducing the need for in-shift battery changing by identifying poor performing batteries ahead of time, Battery Manager ensures fleet efficiency is maintained, helping operators remain more productive for longer periods of time.
To get hands on with iBOS Battery Manager and find out for yourself how the system can revolutionize your forklift fleet operations, book an appointment for a personalized demonstration at ProMat 2023. As part of the demo, you will receive a full detailed analysis of any iBOS data recorded from your site.
Book an appointment today and receive a complimentary gift bag as a thank-you for your time. Find us at Booth S1588.
For more details, visit www.phlsci.com