Making the Philadelphia Scientific Stealth System, the easy choice!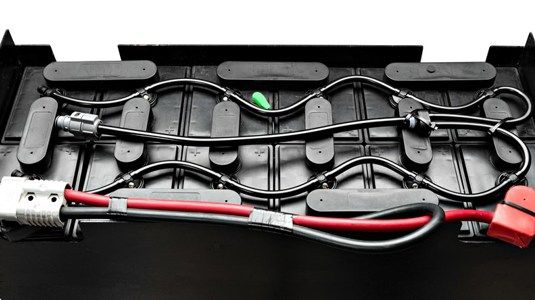 Here at Philadelphia Scientific, a big part of our company ethos is making sure that we listen to our trusted customers, like you. We take what you say, feedback, and the challenges you face and implement changes into our product design lifecycle that can positively impact all. Our customers have told us they love our Stealth Barbed Watering system but can sometimes struggle to differentiate between the barbed and push-fit options.
Our R&D, Sales and Marketing departments have taken on board this feedback and improved our product offering by sunsetting the Stealth Push-Fit valves. Having a much clearer product offering makes it easier for people to choose the right system; plus, the Stealth Barbed Watering System comes with a range of improved features and benefits above and beyond what the push-fit system can offer.
How will this affect me and what makes the Stealth Barbed Watering System better?
We've made this change with a mind to keep the transition as clear, painless, and transparent as possible. Our Customer Service team will be more than happy to talk you through anything that will affect you or your customers.
As for the product, the Stealth Barbed Watering System has been designed to be as simple as possible to install, more so than the push-fit valves. With the barbed valves, not only is it quicker to install, but it is also much easier to see if there have been any problems with the installation that need to be fixed before the battery is put into use.
These changes solve installation issues some customers faced, and they make the Stealth Barbed:
More robust and reliable. 
Gives the watering system a more industrial look.
More efficient to install and maintain.
Remains the industry's lowest profile battery watering system. 
Each component can be used in conjunction with any other system available on the market, giving you endless flexibility. The barbed system is also a lower price than the push-fit system.
Why a Stealth Watering System is the best choice:
New connection prevents breakages.
100% interchangeable design.
One size fits all; no need for multiple float sizes.
Low profile.
Highly visible fill indicator.
Fast installation with snap-fit base.
Can be used with a deionized water source.
No need for an AC powered watering cart.
Our early adopters have given exceedingly positive feedback, and we're seeing a tremendous increase in demand for the barbed system. Not only is that testament to the product but also to the invaluable feedback from our customers that we cycled into our product design process.
The Stealth Barbed Watering system is in full production, in stock and ready to ship the same day or within 24 hours of us receiving a PO.
If you have any questions, would like the technical specifications, or to place an order, please contact sales@phlsci.com.