LogiMat 2019
On the 19thFebruary 2019, intralogistics industry leaders, consumers and innovators converged in Stuttgart, Germany to showcase the latest equipment and systems at LogiMat, the biggest annual intralogistics exhibition in Europe.
The show attracted well over 60,000 industry professionals from around the world, and we were fortunate enough to be there, supporting our strategic partners SVP at their stand. It was a great success, as visitors showed a lot of interest in the products on display, which included the SmartBlinky Pro, the HydroFill Pro and out latest innovation Mod.Rack.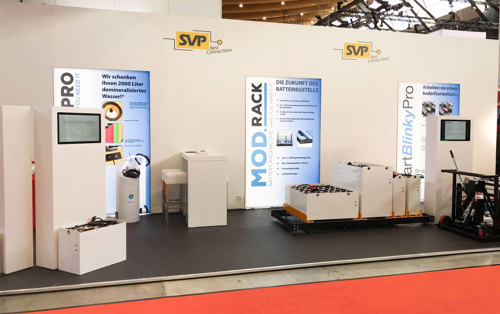 Through the interactive displays, brochures and video's visitors not only learnt about the problems they do know, but the problems they don't as well as being able to have a hands-on demonstration of the products.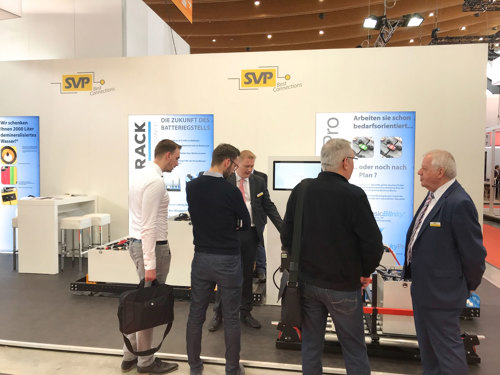 Throughout the event we not only provided visitors with information about our products, we also learned a lot about the future of the industry and got to meet leading providers face-to-face. It was great to see so many innovative companies in one place, making pioneering breakthroughs that keep lead-acid batteries still the most cost-effective and viable forklift truck batteries.