The Internet of Things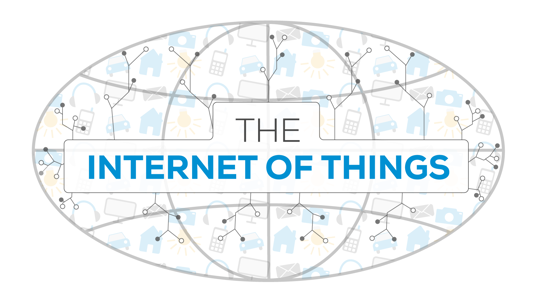 Everything is smart these days; smart phones, smart cars and smart appliances, and these devices are becoming commonplace. Just look around your own home! They're examples of smart technologies and come under the term 'the Internet of Things'. This refers to the network of items that are interconnected and exchange data which is useful in all parts of life. The IoT also offers a lot of benefits to businesses, helping them become more efficient, saving time and money along the way.
Experts predict that more than half of new businesses will run on the Internet of Things by 2020 having nearly 50 billion interconnected devices around the globe.
We are living in a hyperconnected world and the fourth industrial revolution is beginning, meaning that factories are getting connected and getting smarter. This is no different for lead-acid battery management, with there being a range of products made by Philadelphia Scientific that come under the category of the Internet of Things. They are cyber-physical systems that help to create connectivity in the battery room. Clever right? These products include: the iBOS, the eGO! and the CloudLink.
So, what do these products do?  It's well known that replacing batteries on an electric forklift truck can be a complicated, time consuming procedure that, when done incorrectly, can reduce battery run times and battery life.
The iBOS is an easy to understand, intelligent battery organization system, and makes sure that batteries are fully charged and properly cooled down, saving the battery operator 2-5 minutes per change and giving the battery a longer life! This very clever system knows when the chargers finish charging, and a screen or pick light will tell the operator which charger to get their next battery from, meaning less mistakes are made. All the while, the iBOS is recording data on how the battery room performs, uploading it wirelessly to ibosworld.net. As it is a web-based platform, it allows users to login from anywhere in the world and make comprehensive and informed decisions about their battery room.
The eGO! tells you everything you need to know about the life history of a battery, measures performance and predicts when a battery will need to be replaced, helping to identify issues before they cause expensive damage and find out what went wrong along the way. The data is uploaded to batterymanagement.net, a centralized hub on information allowing you to delve into the details of a battery and the battery room in real-time.
Linking all of this together is the CloudLink which automatically collects data from the eGO! battery monitor and sends it to batterymanagement.net.
These products show how important it is to have digitalized connectivity in the battery room to help battery management be more efficient for both the battery owners and the operators alike. The Internet of Things is changing the way that things are done and a study estimates that 35% of manufacturers are using data from smart sensors within their set-ups already and 34% believe it is "extremely critical" that they adopt an Internet of Things strategy in their operations.