Battery and Charger Stations
Small to medium battery change systems.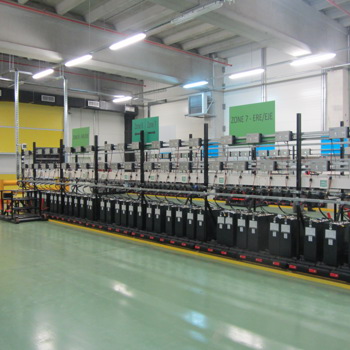 These battery and charger stations are suitable for use with either the EZPuller or Attach-A-Puller.  The battery sits on rollers for easy extraction and the stands include a safety stop.  Chargers can be placed either on a shelf or hung depending on their specification.  The stands come in either two or three compartments to suit all configurations.
Heavy duty construction.
Spring loaded rollers to reduce wear and tear.
Adjustable legs to ensure the correct height, even with uneven floors.
Battery safety stops to prevent accidents.
Two or three compartments and different sizes to accommodate all applications. 
- Contact Philadelphia Scientific for specifications on the best solution for your application.