Saving space in more ways than one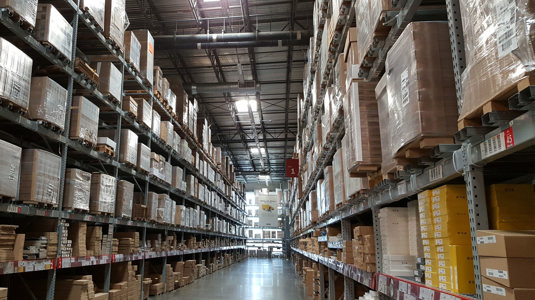 BOLTON, Lancashire, July 27, 2020: An article in the July 1st edition of Warehouse and Logistics News that talked about space now being at a premium with storage being more challenging than ever. The editorial feature talks over the Covid-19 induced increase in e-commerce that has seen more and more space being needed to meet increased demands. Simpson, features editor, talks about changing racking and layouts as well as installing mezzanine floors to bolster warehouse space.
There is one aspect of the warehouse directly affected by the increased demands that feature editor Simpson doesn't mention and that's the battery room. Increased demand for products means an increase in work time for forklift trucks and the lead-acid batteries that power them.
Forklift batteries aren't the smallest of things but there are ways you can reduce the footprint of the battery room, freeing up vital warehouse space. Philadelphia Scientific takes a top-down, holistic approach to forklift battery management that allows you to pro-actively manage both assets and space.
The first place the battery room data experts advise to look is at the number of batteries needed for the operation. Their industry-leading iBOS system records, stores, and displays metrics that can be used to right-size a battery fleet via the iBOSworld web portal. Not only does the Intelligent Battery Organization System quickly shows if a warehouse is running out of batteries meaning more are needed, it also shows if a site has too many. If the number of lead-acid batteries on site is too high the total can be reduced, saving space without impacting productivity.
The system can also be used to actively monitor the changes in the operation too with an optional Critical Alert Service. Working in conjunction with the iBOS system, it sends out alerts when there is no data connectivity on-site, if there are too many operators picking the incorrect battery and if there are zero batteries available. These metrics allow the operations management team to proactively make changes to the number of assets on-site and the behaviors of the operators when changing batteries.
Having the ability to flexibly approach the number of lead-acid batteries needed on-site through clever use of the battery room data does mean that you need to be flexible with the space in the battery room. Philadelphia Scientific have thought of that too.
MOD.Rack is an innovative and flexible alternative to traditional and bulky battery racking systems. Roller bed battery racks aren't easy to maneuver and often have a fixed storage density for the floor space they take up. MOD.Rack is a flexible, modular battery system that can be quickly and easily reconfigured by warehouse staff on site. So, if the iBOS shows a site needs more of one type of battery and less of another, MOD.Rack can be reconfigured quickly to accommodate the changes in battery type. It's also higher density than traditional roller beds so you can save space by switching out to MOD.Rack. It can even be branded so it fits in with the companies color scheme.
As Simpson pointed out in the article, maximizing space in the warehouse is now more important than ever but don't overlook the battery room. It's easier than expected to save even more space there too.