COVID-19 Urgent Update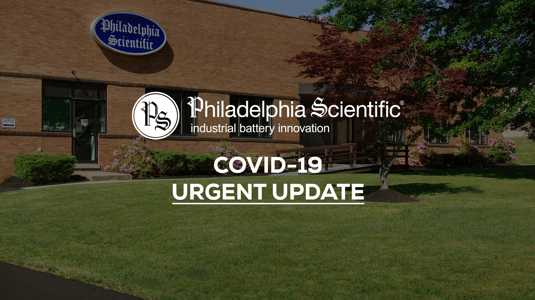 Dear Valued Clients and Stakeholders,
As promised, we said we would update you of any significant changes in our business due to COVID-19.  At 5pm EST on March 19th, Pennsylvania Governor Wolf ordered that all "non-life-sustaining" businesses in our state must close their physical locations today.  To follow this decree and for the continued safety of our employees, we have closed down our operations at the end of business today.
Any unshipped orders have been suspended until further notice.  Our sales directors Brian Crummy and Steve Schubring as well as our customer service representatives are available to address any of your questions or concerns.  If you would like to place an order in the interim it will gladly be accepted as our sales desk and customer service representatives are working remotely.  Your order will be placed in queue for shipment when we are able to resume normal operations.
We will send out further notification once we have more information.  Thank you in advance for your patience and understanding during these challenging times.
Sincerely,

Dan Jones, President