COVID-19 Update - Limited Opening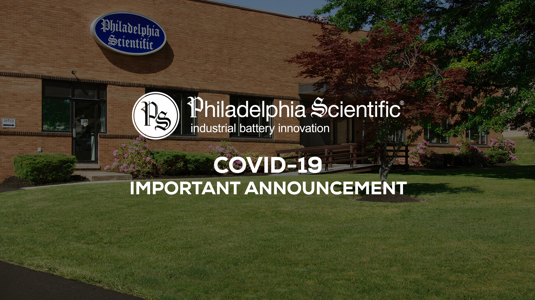 Dear Valued Clients and Stakeholders,
On March 19th, Pennsylvania Governor Wolf ordered that all "non-life-sustaining" businesses must close their physical locations. However, guidance shows that as manufacturers of plastic and rubber products we can remain operational.
Many of our OEM partners provide critical infrastructure equipment to the supply chain. This equipment is crucial to move products such as food, medical, and pharmaceutical supplies and they have requested that we stay open for business. We supply these companies with products that are critical to keep their equipment operational. For this reason, we have decided to continue production with a limited staff.
We value the safety and health of all of our employees and for this reason we have taken the following steps to ensure their safety:
Our facility will be broken down into zones and employees must stay in their zone.
No communal areas, such as cafeterias or break rooms will be utilized and employees must stay at least six feet from each other.
Employees have been trained on social distancing.
Employees have also been made aware of COVID-19 symptoms and told to stay home if they feel ill.
Protective equipment such as gloves, facemasks, and coveralls are supplied and will be utilized.
As a country, we are facing uncertain times and we at Philadelphia Scientific are thankful that we can do our part in helping to keep America's supply chain operational.
Thank you in advance for your patience and understanding during these challenging times. Sincerely,
Sincerely,

Dan Jones, President