COVID-19 Company Statement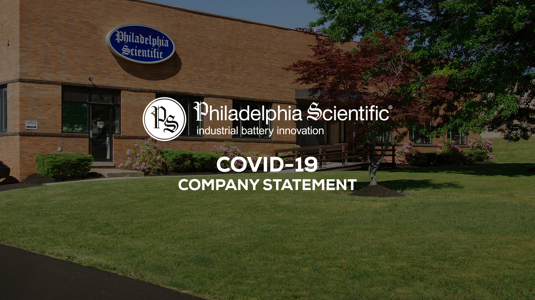 Dear Customers and Stakeholders,
With the spread of COVID-19, we find ourselves in a time of global uncertainty.  Our hearts go out to everyone impacted.  We want to share that we are taking proactive steps to protect our employees and customers and continue our operations safely in accordance with State and National guidelines.  While the situation remains fluid, we can assure you that there are no adverse effects to our operations. 
The health and safety of our customers, employees and everyone in our Philadelphia Scientific family is our top priority.  We will continue operating at normal levels, using a rotating staffing approach.  We have invested in additional cleaning and are practicing social distancing.  We have eliminated foreign and domestic air travel and limited visitors to only those essential to our operations. 
There are no cases of infection in our organization and if anyone feels sick, they know to stay home.  We don't anticipate any adverse supply chain impact and are stocking popular items in our warehouse.
Although the situation changes constantly, we are monitoring things closely and will update you should anything significant occurs.  We are here to assist you in any way we can.  Feel free to contact your sales or customer service representative as always.  We wish you safety and health during these challenging times. 
Sincerely,

Dan Jones, President