Benefits of Using Deionized Water in Industrial Batteries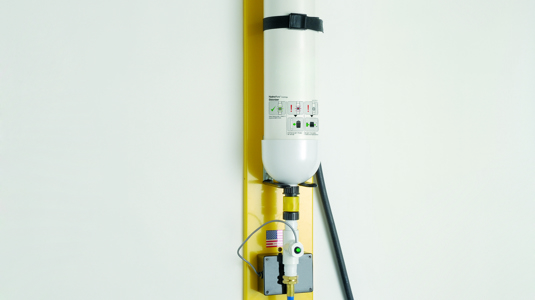 Philadelphia Scientific Offers Free Information on the Benefits of Using Deionized Water in Industrial Batteries
Leading manufacturer of industrial battery accessories offers two technical brochures: "Water Deionizer System™" and "How Do Water Deionizers Help Protect Batteries?"
Philadelphia Scientific, a leading international manufacturer of industrial battery components, accessories and tools, has produced a technical information sheet and product bulletin explaining the benefits of its popular water deionizing system. The system is a cost-effective and easy way to purify the water used for battery watering. The brochures are available upon request at no cost.
• The "Water Deionizer System™ technical information sheet" provides technical information, features and benefits of Philadelphia Scientific's PS-300 Water Deionizer System™. It removes platinum, manganese, nickel, copper, iron, calcium and chloride salts from tap water. These impurities can reduce battery capacity and shorten battery life. With the Water Deionizer System, tap water passes through a cartridge containing beds of cationic and anionic resins, which electrostatically remove the impurities, resulting in very pure water – comparable to distilled water. The brochure includes technical information such as system capacity, flow rate, power requirements and more.
• The "How Do Water Deionizers Help Protect Batteries?" article contains detailed information on the problems of using impure water in industrial batteries and provides a table showing the impact of incoming water of varying purities on battery life and deionizer cartridge capacity.
To order this helpful information, call Philadelphia Scientific at 215-616-0390 and ask for the "Water Deionizer System" (#PAK078) and "How Do Water Deionizers Help Protect Batteries." "Water Deionizer System".